Toiletry bags
The first appearance of the toiletry bag or at least its ancestor dates back to the 17th century. At that time, the toiletry kit did not exist in the form we know it today but appeared as a box called "travel kit". [su_expand more_text="Read more" less_text="Read less" text_color="#fff" link_color="#FF9A3C" more_icon="icon: plus" less_icon="icon: minus"]This box contained useful accessories for the journey: toilet, reading, snack and was used to accompany: travelers, officers, diplomats, aristocrats and nobles during their travels. It contained various "must have" accessories of the time. It is only from the 19th century that this box called travel kit knows its peak of growth, made known in particular by craftsmen of luxury like Martin-Guillaume Biennais who will make of it a rare, refined product intended for rich consumers.
Toilet bag and first world war
Appreciated for its practicality, the travel kit; then old toilet bag; will keep this concept of box containing many useful accessories. It is well at the time of the first world war; hygiene being taken seriously by the army; that the soldiers receive then soap of Marseille and other accessories. The toiletry kit will thus make its first massive appearance. Very appreciated on the camp, it will play an important role to preserve the products being used for the hygiene of the soldiers. The toiletry kit as we know it today can be found in various forms. Soldiers stored soap, cream, scissors, comb, towel, razor, shaving brush, toothpaste, toothbrush, etc. The toiletry bag was then widely adopted by all; men or women; and English-speaking derivatives appeared, such as the "vanity case" rather intended for women, this bag reserved for the storage of beauty products; a make-up bag in itself; large enough and practical enough for its use for travel is it also a direct derivative of the travel kit of the 17th century!
Large toiletry bag
Find your toilet bag in the largest size here. From the large size to the very large size you will inevitably find your toilet bag XXL that will allow you to store all your toiletries for man or woman. Thanks to a great volume of space and a great capacity, our toilet bags often conceived with several large pockets and several compartments will be able to completely arrange in your bag, suitcase, and will enable you to carry with you all your products of bath, your accessories, as well as your toilet businesses. Store and organize everything you need in your new large and unique toiletry bag!
Small toiletry kit
Our small toiletry bags offer an ideal and sought-after small format. At the same time practical and useful to be arranged in a handbag; our toilet bags of small dimensions; will be able to contain your accessories of toilet of first need. You will be able to carry them with you to be quiet outside. Discover also our toilet bags; appreciated for their more minimalist and chic style; our toilet bags are often worn directly on the wrist. A small format of kit which will be appreciated for their practicality and their small dimension.
Original toilet bags
How many times have you passed by original toiletry bag models, without having the time to buy? Find now eccentric and atypical choices of the most zany toiletry bags! We hope only one thing. That your future extravagant toiletry kit gives you original ideas in your bathroom! If you are looking for fancy, rare, and original models you are at the right place! Browse through our different toiletry bags for men and women. You will find yours.
Travel toiletry kit
Find your happiness with a toiletry kit that will accompany you in all your travels, in all your walks and your adventures! Whether it's for: hiking, cruising, countryside, sea, or a romantic getaway you'll need a practical and compact toiletry kit to take with you in: your suitcase, airplane luggage, briefcase, backpack, etc. Your toiletry kit specifically designed for your next excursion is bound to be here!
[/su_expand]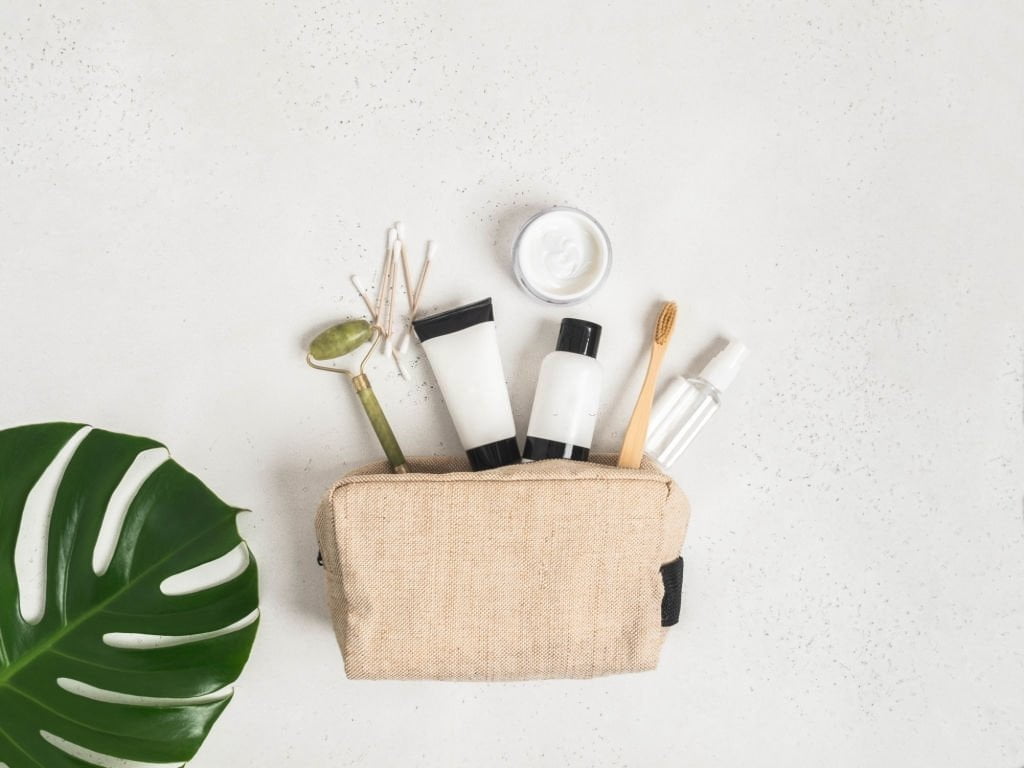 Show Filters