A waterproof beautiful polyester portable travel cosmetic bag
This waterproof polyester cosmetic bag is handcrafted to offer you impeccable quality. Enjoy your new Nice waterproof cosmetic bag and store your skincare products easily inside.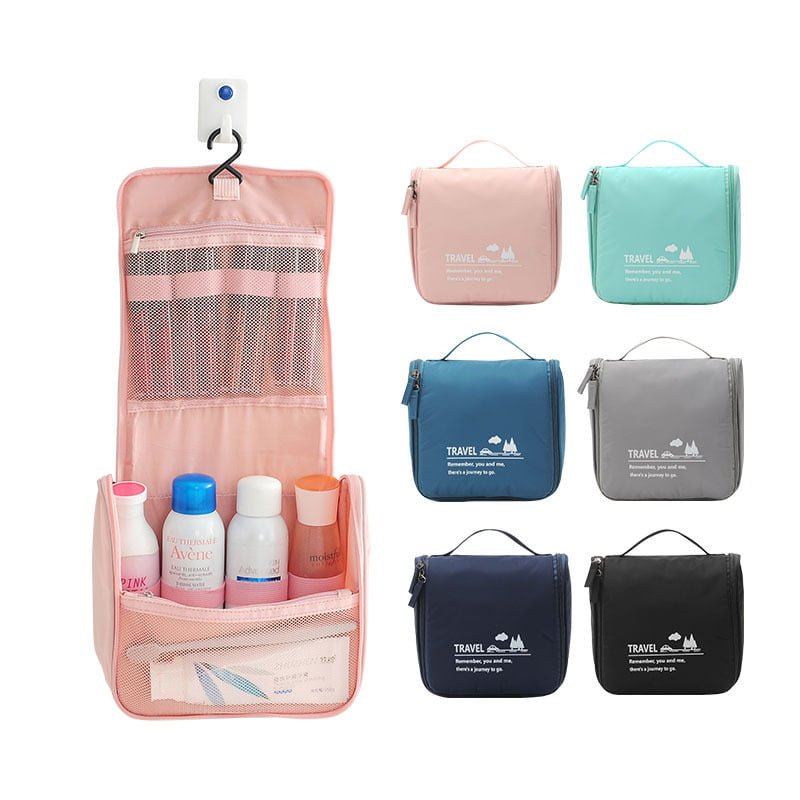 Super compartment
A lower compartment designed to facilitate your storage will allow you to organize your small accessories and organize this beautiful Waterproof cosmetic bag in your way. The upper portion has also a net compartment. Overall its a really good bag to arrange your product separately.
Suitable for Travel
This bag is suitable for its size to travel. It takes up a very low space in your luggage.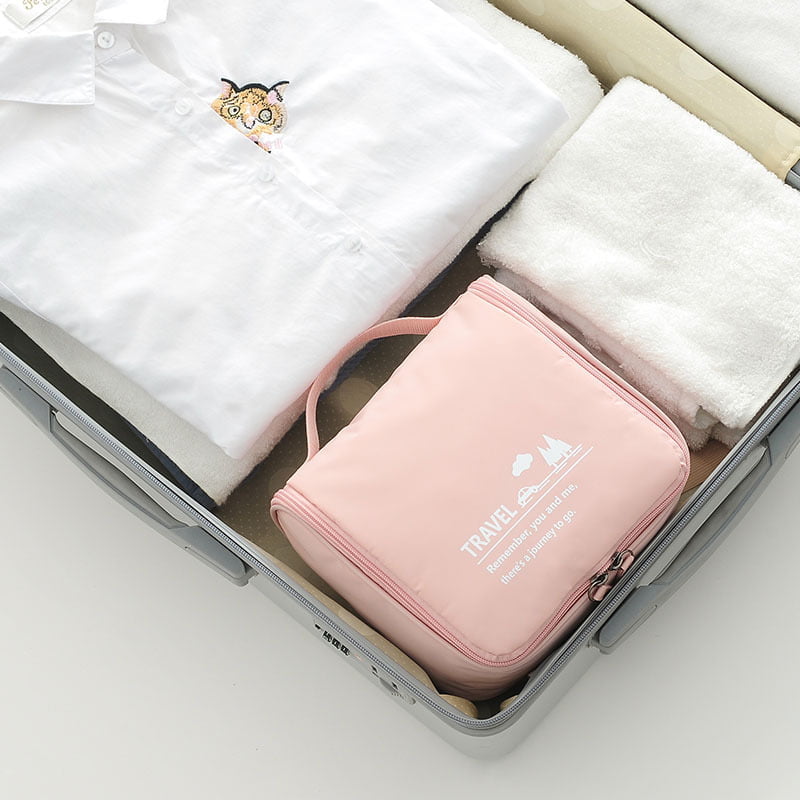 Features :
Sizes : Length 9 cm x Width 20.5 cm x Height 20 cm
Colors: Green, Black, Grey, Pink, Dark Green, Navy Blue
Compartments: Three different
Material: 100% handcrafted High-quality Polyester bag
Don't leave anything lying around in your travel & bathroom
With this cosmetic bag kit you will no longer have any accessory left alone and forgotten on your sink. No more excuses!