Ladies cosmetic travel bag
This ladies cosmetic travel bag is made especially for taking a pack of makeup and scrubbers. Put your makeup on.
More convenient for lifestyle
Ladies cosmetic travel bags can use for makeup for daily travel. In one word one pack is multi-purpose. which is really convenient for life.
Customized beautiful slider
The ladies cosmetic travel bag has a nice customized beautiful slider. Greek Gidon says, "Forever heartbeat, forever young and young, want to be warm, always enjoy the joy". So enjoy the bag with its multifunctional facilities.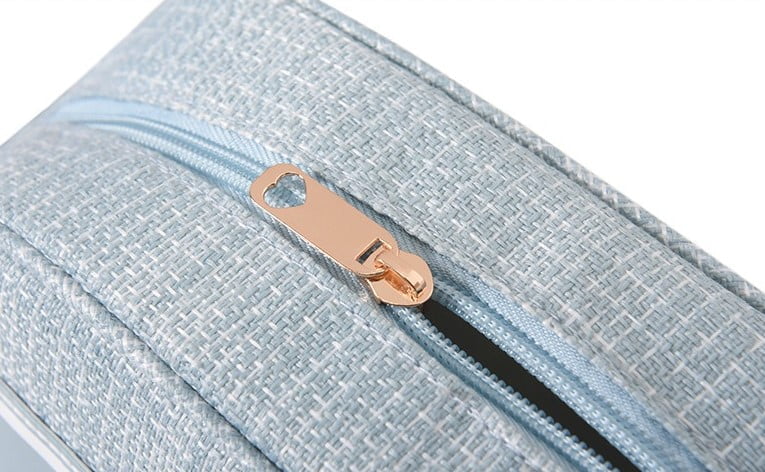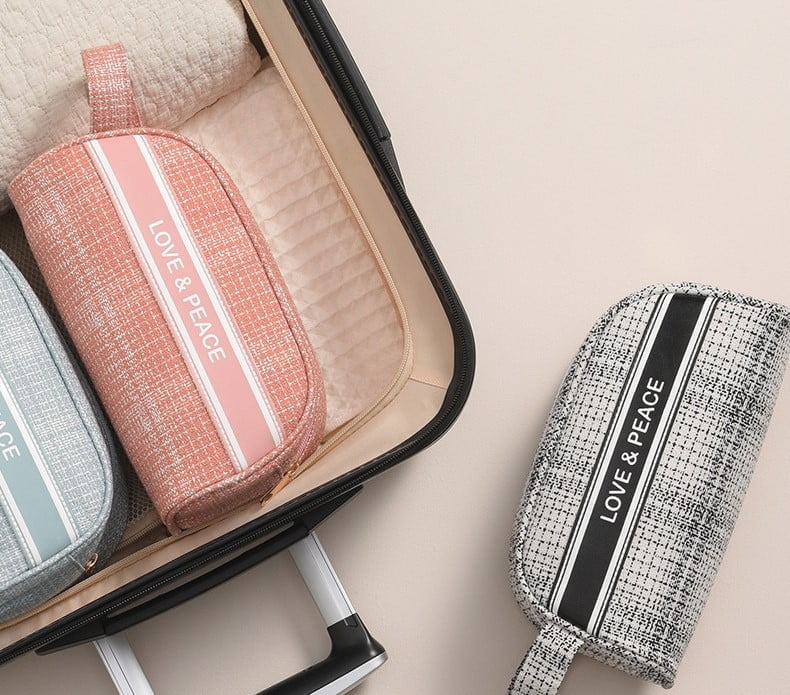 Portable in size
The ladies cosmetics travel bag has a great shape and it has 23cm in length, 10cm in wide and 12cm in height. It takes a very suitable space in luggage. which is also good to save your care product also saving space in your luggage.
Put your makeup on

Ladies cosmetic travel bag is inspired by the fragrant series, as well as the confidence and calmness of women. Their style is very simple and exquisite, suitable for every pursuit of life women of taste, beauty and wisdom.
Features :
Size when closed :

Length 23 cm x Width 10 cm x Height 12 cm

Colors:

White, black, meat pink, light blue

Compartments:

one

Material:

Made of high-quality polyester

Weight: 90 gram